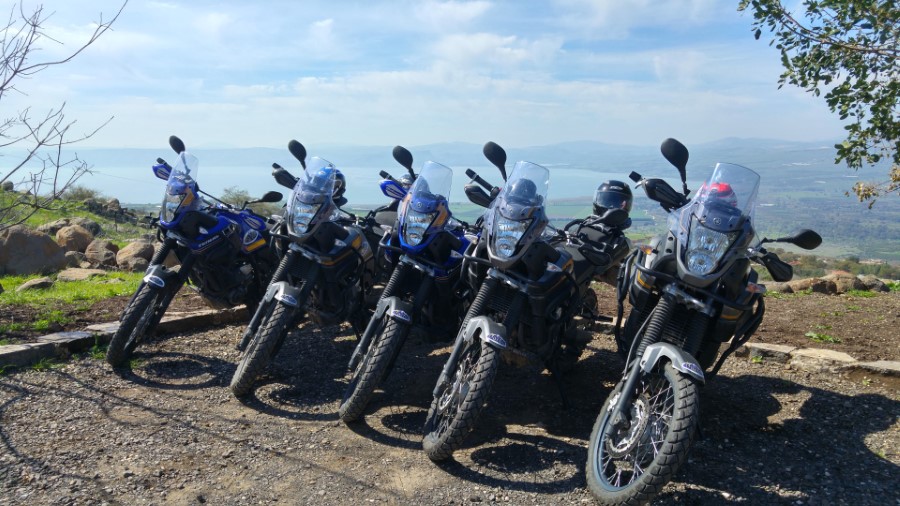 Have you always dreamed of traveling through Israel's magical landscape? If you're on a motorcycle, why not do it on a motorcycle? There are not many exciting ways to get to know the country as close as driving on the open road, when the wind blows through your hair. From the tranquil coastline of the Mediterranean Sea to the mesmerizing deserts of the Negev, biking allows you to immerse yourself in the rich history of the country and the amazing natural beauty almost without a buffer. However, such a journey is not without challenges. When it comes to motorcycle rental Israel offers quite a few companies that can provide you with a perfect answer. However, in order to ensure that we can enjoy this experience in the best way possible, it is important that we choose a professional and reliable company and prepare for our journey in an informed manner. Here, we've compiled a few tips to consider.
This is how the Israeli Motorcycle Rental Company was chosen
We all know that we need to take a good look at the rental company before renting a car. However, when it comes to motorcycle rental company Israel offers a wide range of companies that demonstrate significant differences in quality and reliability. Your willingness to conduct a thorough examination before making any decision will largely determine your experience. These are some of the factors that should be taken into account in the decision making process.
Company reputation
Even before we begin to contact rental companies, it is recommended to conduct a rigorous market research. Today more than ever, it is easy to find reviews and ratings online, read about past customer firsthand experiences and gain important insights into the company's reputation and quality of service. A company that leaves a good name on the web and among past customers is definitely a good place to start.
What insurance coverage is available to you?
It is important to make sure that you choose a motorcycle rental company in Israel that provides comprehensive insurance coverage for both you and your motorcycle. Accidents can happen and adequate insurance will give you peace of mind during your adventure.
Inspect the vehicle fleet well
It is important to choose an Israeli motorcycle rental company that offers a diverse and well-maintained motorcycle fleet. While some of us will feel comfortable on a heavy or sporty motorcycle, others will prefer to experiment with a lighter vehicle first. It is important to make sure that the company offers a portfolio that is tailored to your skill level and your preferred riding style, no matter what your experience and difficulty level.
Compare prices
It is always best to look for the best price. However, it is not advisable to choose a rental company based on the lowest price. It is important to carefully examine the added value we receive for our money and choose a company that will give us the best value.
So we prepare for our exciting two-wheel adventure
Despite all the excitement of such a trip, there are quite a few challenges that we may encounter along the way. To make sure that we have an exciting and unforgettable experience, we should prepare for it in advance. Before we get on the car, we'll give gas and start to give ourselves to the road, these are some aspects that should be examined closely.
Plan your route in advance
There is no doubt that we can leave room for improvisations and flow with what we will meet along the way. However, we should have at least a few landmarks that are important for us to see. The more carefully we plan a route, the more we can guarantee a trip without surprises and challenges. This is an opportunity to look at the map and start planning the most efficient and convenient journey, which will allow you to reach as many points as possible, find suitable parking points and accommodation and make the most of your time on the ground.
Pack light and smart
It is important to remember that motorcycle storage is limited. Therefore, it is best to pack only the most essential things. Here are a few things you shouldn't give up:
Clothes suitable for the weather
First aid kit
GPS-based navigation
Identification papers and licenses
A bottle of water
Check the weather forecast carefully
Israel's climate could change rapidly. To ensure that we don't have any unpleasant surprises, it's important to review the weather forecasts for the trip and prepare for any sudden changes that may be waiting for us on the way. Although the motorcycle is an open and exposed vehicle, proper clothing and equipment can allow us to travel in a wide range of environments.
Have a safety check before each trip
Before leaving, it is important to thoroughly check all motorcycle systems and ensure that everything is safe and healthy. These are some of the components that need to be thoroughly tested.
Tires – Look for wear marks, make sure the air pressure is normal and there are no punctures, cracks or tears.
The Brake System – Is there a visible wear? Suspect drip from the brake system?
Lights – Make sure all lights and signal lights are in order.
Fluid levels – Check water, oil and fuel level and, if necessary, fill in to ensure that you are prepared for the ride safely.
If you notice any problems, it is important to contact the rental company quickly and demand an alternative car.
Motorcycle rental in Israel opens up a world of exciting possibilities and a wonderful way to connect with Israel's wild nature. Choosing the right company and the right alignment will allow you to get the most out of this experience. Want to learn what Bike Life Israel offers you for your next trip? We invite you to contact us today and we will get back to you as soon as possible.